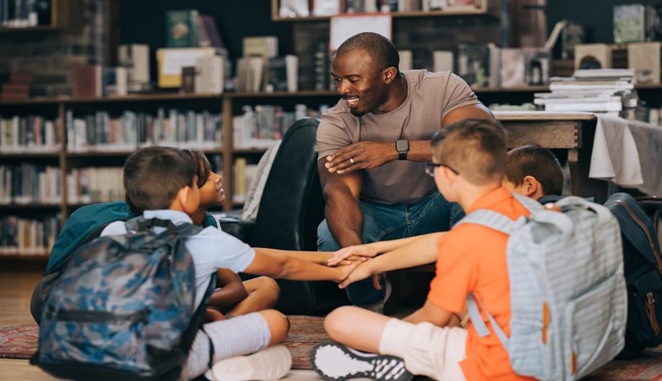 School can be a challenging environment for students, with various academic, social, and emotional pressures to navigate. A school counselor is an essential resource for students, providing support in their psychological, academic, and social development. The role of a school counselor is multifaceted, with a diverse range of responsibilities and functions.
As the educational landscape continues to evolve, it is becoming increasingly important for school counselors to work collaboratively with other academic professionals to ensure the academic success and well-being of students. School counselors can act as key collaborators with teachers, administrators, and others to provide a holistic approach to education.
In this article, we'll explore the role of school counselors and their work with other professionals in academic settings to build a supportive environment for students.
The role of a school counselor
Before we dive into the specifics of collaboration, it is important to understand the role of school counselors. School counseling deals with issues that affect students' class performance, such as psychosocial and behavioral challenges. A school counselor has a duty to deal with students' social, academic, mental, and emotional development. They work with students to help them overcome obstacles that may be preventing them from achieving their full potential.
Here are some of the roles they fill.
Counselor
A counselor's primary role is to help students identify their interests, abilities, and capacities which can help prevent dropout. Counselors can also act as coordinators, advising students about their career decisions. This can be done by helping students prepare for higher education and college admissions. In some schools, school counselors offer mainly academic and career guidance and counseling.
Mediator
A school counselor can play the role of an advocate who uses diplomatic ways to guide and negotiate tricky situations within the school setting. For example, a counselor can mediate between students who have just had a physical altercation. Preventing altercations is the main focus for some school counselors. This is possible by preventing unfavorable circumstances by helping students develop their social and emotional skills.
Social skills teacher
The school counselor is vital in teaching social skills to students. In most cases, school counselors first look for research-based social skills curriculums that are well suited to their student's demographic. They then might teach the content themselves or assist other teachers in delivering the curriculum.
Friend
In the same way that our friends can be mentors, advisors, supporters, and listeners, counselors can be an important source of social support also. Counselors offer support with confidentiality and privacy in mind while observing the set guidelines for school counselors. In countries such as Denmark, Ireland, and the UK, supporting students' personal development journey and learning is the main role of school counselors.
Disciplinarian
In some schools, whenever students misbehave, the first person they see is the counselor. Teachers send their students out of class and straight to the school counselor's office for their behavior to be addressed. Counselors determine the next course of action for a student's specific circumstances or sometimes consult the principal or administrators.
Psychologist
Often, school counselors act as school psychologists. They have to deal with students' mental wellness, address trauma, and even remedy bullying situations. They may also be called upon to deliver health coaching that allows an individual to be actively involved in their own personal transformation, as they are assisted in the process of meeting their own unique needs.
Teacher
School counselors can also be found in class. Whether assisting the classroom teacher, offering a consultation, or providing social skills lessons, they play an important role in teaching students.
Consultant
Another role of school counselors is collaborating with other academic professionals. Whether working with other staff, supporting schools organizationally, or helping out in the teaching/learning process, their consult is important. The counselor has to create or facilitate the creation of a robust research-based counseling program that fits their students' needs using the data available to them. This will help improve the overall functioning of the school and teaching efforts.
How to become a school counselor
If you have a passion for mental health and enjoy working with young people, you might be wondering how to become a school counselor. Each state sets its own licensing and credentialing requirements for school counselors, however, there are general standards expected to be seen across the board. To be considered for school counseling positions, most states require a successful competition of a certified school counseling program from an accredited college or university at or above master's level.
If you are looking for an accredited program that meets your state's school counseling requirements, CACREP (Council for Accreditation of Counseling and Related Educational Programs) is a great place to start your search. One such program that prepares future counselors to make a positive difference in student lives is St. Bonaventure University's online Master of Science in School Counseling that will equip you with skills to meet all requirements of a licensed counselor.
How school counselors collaborate with other academic professionals
In larger schools and Board of Education buildings, counseling services are often provided in-house. The personnel important to the proper functioning of the school counseling must collaborate effectively. This personnel typically includes the program coordinator, school counselors, secretaries, assistants, student workers, and interns.
Without collaboration within the school counseling department, the efforts of each school counselor in the field may be disorganized. Consultation between different professionals is essential for the success of a comprehensive school counseling program. For example, some counselors may be better suited to provide input on ethical dilemmas, and administrative tasks can be supported by the secretaries and assistants. The ASCA distinguishes between the appropriate and inappropriate duties for school counselors.
Now let's dive in and see how, specifically, school counselors work with others to identify and address the needs of students to create a positive and supportive learning environment.
Collaboration with teachers
This is imperative to promoting student success. As a school counselor, building morale is important to promote a positive school culture. Teachers feel a lot of pressure and it can take a toll, so promoting a fun environment that promotes self-care and happiness among staff is key. This can include games at staff meetings and inexpensive, thoughtful gifts.
In addition, since school counselors often have training in social-emotional learning (SEL), it is important to train and teach teachers on the latest SEL trends and strategies. This can be done through workshops or casual professional development opportunities. Finally, empathizing with teachers is important, as they have extremely challenging jobs. A little empathy goes a long way in building strong relationships.
Collaboration with parents
Collaborating with parents is essential to creating a supportive environment for students. Over-communication is important, as parents like to be in the loop when it comes to their child's well-being. Setting up systems so they can get progress updates can help keep parents informed while ensuring counselors can manage their workload.
It is also important to explain the benefits of counseling services to parents. Parents may not understand the role of a school counselor or have a negative view of counseling. Educating them on the benefits of counseling and the positive effect it can have on students is key. Finally, empathizing with parents is important, as they may be facing challenges at home that can affect their child's well-being.
Collaboration with principals and administrators
Collaboration with principals and administrators is important to promoting systemic change in the school setting. Planning together to look at proactive, preventative programs and school-wide initiatives is important. It is important for the school counselor to come in with their own ideas and lead the conversation with their expertise.
In addition, suggesting alternatives to discipline is important. Sharing current research, such as restorative practices, can help get administrators on board with new initiatives. Empathizing with administrators is important, as they have a lot of responsibility and are often the first to deal with criticism of a school.
One of the fundamental aspects of building a strong relationship between counselors and principals is to encourage open and effective communication. Counselors should be proactive in establishing a relationship with their administrators as they are the backbone of the school community. Another important strategy for building a strong relationship between counselors and principals is to schedule regular check-ins. By doing so, administrators can effectively address their counselors' concerns and be proactive in providing support.
Collaboration with students
Building rapport with students is essential to promoting their growth and development. Carving out time in the first few sessions to focus solely on building rapport can show students that the school counselor cares about them. Icebreakers such as genograms, "about-me" games, and Jenga can help make the process more fun and engaging.
Providing closure is important to help students function best with clear expectations. Progress monitoring tools can help keep track of sessions, and celebrating when they've completed services can help provide closure. Finally, empathizing with students is important, as they may be facing numerous challenges that affect their well-being.
Collaborating with student support staff
This is essential to promote student success academically, in career development, and personally/socially. School counselors can work with school psychologists to provide multidisciplinary assessments for development and career and vocational guidance. Collaborating with occupational therapists can help support academic achievement and positive behaviors for learning. Speech-language pathologists can support students in linguistic and metalinguistic foundations. School nurses can ensure that all students are healthy, safe, and ready to learn.
Collaboration with school psychologists
School psychologists and counselors have different roles and responsibilities, but they both work to support the mental health and well-being of students. School psychologists are responsible for assessing and identifying the mental health needs of students and providing interventions to address these needs. They also work with teachers and parents to develop strategies to support students' academic and social-emotional success. On the other hand, counselors provide individual and group counseling services to students, helping them to deal with emotional, social, and behavioral issues. They also provide guidance and support to students as they navigate academic and career decisions.
By working together, school psychologists and counselors can provide a comprehensive approach to mental health services that addresses the individual needs of students. This collaboration can also help to ensure that interventions are evidence-based and effective.
To establish effective collaboration between school psychologists and counselors, it is essential to develop a clear understanding of each profession's roles and responsibilities. This understanding should be accompanied by a shared commitment to working together to support students' mental health and well-being. Collaboration should be based on mutual respect and trust, and there should be clear communication channels to facilitate collaboration.
Collaboration with other professionals
School counselors can also collaborate with other professionals, such as social workers and nurses. By working together, these professionals can provide a comprehensive approach to supporting the academic, social, and emotional needs of students.
School counselors can work with social workers to connect families with community resources and support services. They can also work with nurses to provide health education and support to students.
Legal considerations for collaboration
School counselors must work within legal guidelines when collaborating with other professionals. They owe students confidentiality, but in some instances (such as in case of student harm to self or others), they require collaboration with adult stakeholders. School counselors must know their state's statutes on child abuse and court case law to aid in collaboration. They can use their skills to build bridges, and depend on case law, state and federal statutes, and ethical standards to remove barriers to collaboration.
Benefits of collaborating for school counselors
Collaborating with other professionals provides school counselors with numerous benefits. For example, collaboration can allow school counselors to increase their skills when working with students with disabilities, strengthen relationships with stakeholders, promote school improvement efforts, build relationships within schools, support family involvement and education-level transition, and maximize the use of limited school resources. 
Challenges of collaborating for school counselors
Collaborating with other professionals can also present challenges for school counselors. Some of these challenges include limited time and resources, a mix of professional backgrounds and perspectives, limited understanding of each other's roles and responsibilities, resistance to change or new ideas, and communication barriers.
To overcome these challenges, it is essential to establish clear communication channels, develop a shared understanding of each profession's roles and responsibilities, and prioritize collaboration in the school environment. 
Six goals of a school counselor's collaboration
The goal of school counselors is to enhance students' academic success and social abilities by promoting a fulfilling and positive school life and helping students overcome various challenges. They also aim to help them emotionally, psychologically, and socially adjust to their environment.
Let's take a closer look at the main objectives of school counseling:
Fulfilling lives – School counselors strive to improve the lives of students by dealing with learning disabilities and other issues. They may collaborate with other teachers to suggest strategies, apply interventions, or initiate special education referral processes where necessary.
Helping students overcome challenges – Students face a variety of obstacles. For instance, when a student faces a problem with a particular teacher, the school counselor could speak with the teacher or act as a mediator to fix the issue.
Adjustment – The goal of school counseling programs is to help students become more self-aware and adjust socially, emotionally, and psychologically. For instance, counselors can come up with a "buddy" program to make new students feel welcome or help students prepare for life after education.
Promoting a positive school experience – Studies have revealed that students who attended counseling sessions feel more positive about their school life. With the help of a counselor, students get through difficult times as they feel they're supported and cared for by someone.
Creating or supporting school intervention programs – Usually, school counselors are held responsible for creating or backing a school-wide intervention program. It is also essential to evaluate the interventions continually to determine if they are being implemented properly and are effective.
Mental wellness and social-emotional learning – Mental health issues are addressed through school-wide lessons, either in groups or individual counseling sessions. 
Conclusion
School counselors play a crucial role in supporting the academic, social, and emotional development of students. By working collaboratively with teachers, administrators, other professionals, parents, and families, school counselors can provide a holistic approach to education that promotes the well-being of students.
Collaboration is essential for creating a positive and supportive learning environment that meets the needs of all students. By understanding the role of school counselors and the importance of collaboration, the academic success and emotional well-being of students are ensured.